Choosing the Right Tire
Choosing the Right Tire: What is the Difference Between R1, R3, & R4 Tires?
The term "one-size-fits-all" isn't one to use when it comes to tires. Not all tires are capable of doing the same job, and each machine you use requires a certain type of tire. Having the right tires on your equipment can increase traction and reduce compaction in your field. Below, we have constructed a list that gives an overview of the most common types of agricultural and industrial tires, as well as their unique characteristics.
R1 Tires
If you need pulling power, the R1 offers the best transfer of your tractor's power in the field. An R1 tire is used primarily for general dry land farming or where soil conditions are average to ideal. These tires are known for their:
aggressive gripping power

bar height of roughly 1.5 inches

ability to conquer wet, muddy conditions Although R1 tires work great for heavy pulling and working their way through heavy soil, keep in mind they are not the best tire for your smaller tractor.
R3 Tires
Also known as turf tires, the R3 tire is wider with a tighter tread. These tires typically work best on smaller machines such as a small tractor or even a gator, and is much less aggressive on the ground. R3 tires are not the best choice for wet, muddy soil conditions.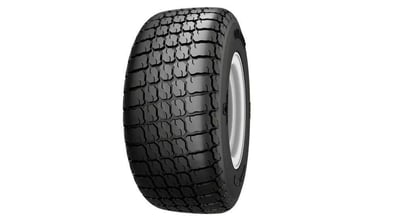 These tires are known for their:
shallow tread depth
wide tread
ease on the ground


Although R3 tires are not as hard on the ground as R1 and R4's are, they still may cause some damage in wet soil if there is spinning, but they are definitely a safer bet for your yard.
R4 Tires
Also known as the "industrial tire", these tires are most commonly used in roadwork or hard ground applications. They have a sturdy sidewall, which allows them to carry heavier loads. The R4 provides traction in loose soil along with less tire wear on hard surfaces. They are less susceptible to puncturing from thorns and sharp branches due to their sturdy, strong build.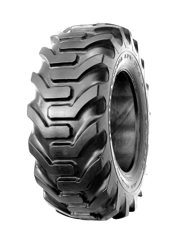 These tires are known for their:
sturdy sidewall
ability to carry heavy loads
versatility


If you're looking for a tire to endure tough terrain day in and day out, then the R4 may be the tire you need.
The experts at CFI Tire can help you determine the right tires for your machinery. We have decades of experience in the farming industry and can help you find the best fit. Questions?