Increased Yield and Reduced Soil Compaction: How Lowell Garret Got It Done with IF Tires and Onboard Air Inflation System
Meet Lowell Garret. He has been manning his family farm in Iowa for many years, but sometimes it's time to call in the experts for some help. One problem his team could not seem to navigate their way around was their quest to find a solution to reduce soil compaction. He contacted CFI Tires and we dug in to figure out the cause and solution to his problem.
Lowell Garret is a passionate farmer—one who knows that if the soil is substandard, the crop will follow. In Iowa, with its loamy black soil, compaction can be a huge problem. As Ross McKenzie, a former agronomy research scientist, points out: Soil compaction occurs when the weight of the field equipment is too heavy and puts too much pressure on the ground. Soil compression then causes soil particles to become compacted, leaving very little room for air and water to feed the soil. This can significantly impact the crops and can lead to further problems such as reduced crop yields and reduced water infiltration into the system.
When Lowell told us that certain strips of corn on his land were about two feet shorter than the rest of his crop, we were able to review his yield maps and identify that the impacted crops were in areas heavily trafficked by equipment. Soil compaction was the culprit.
In light of this, we helped Lowell convert his equipment to IF (increased flexion) tires. And he took things a step further with an onboard air inflation system. The tire pressure can now be adjusted on the go, for full inflation on the road and reduced tired pressure in the field.
With the one-two punch of IF tires and the onboard inflation system, soil compaction is reduced and yields are up. Lowell was able to increase his yearly revenue by more than $100,000 with a tire change and more focus on tire pressure. The years of working with CFI Tire helped Lowell put his trust in us and experience the pay-off.
BEFORE: Actual yield maps from Lowell Garrett's farm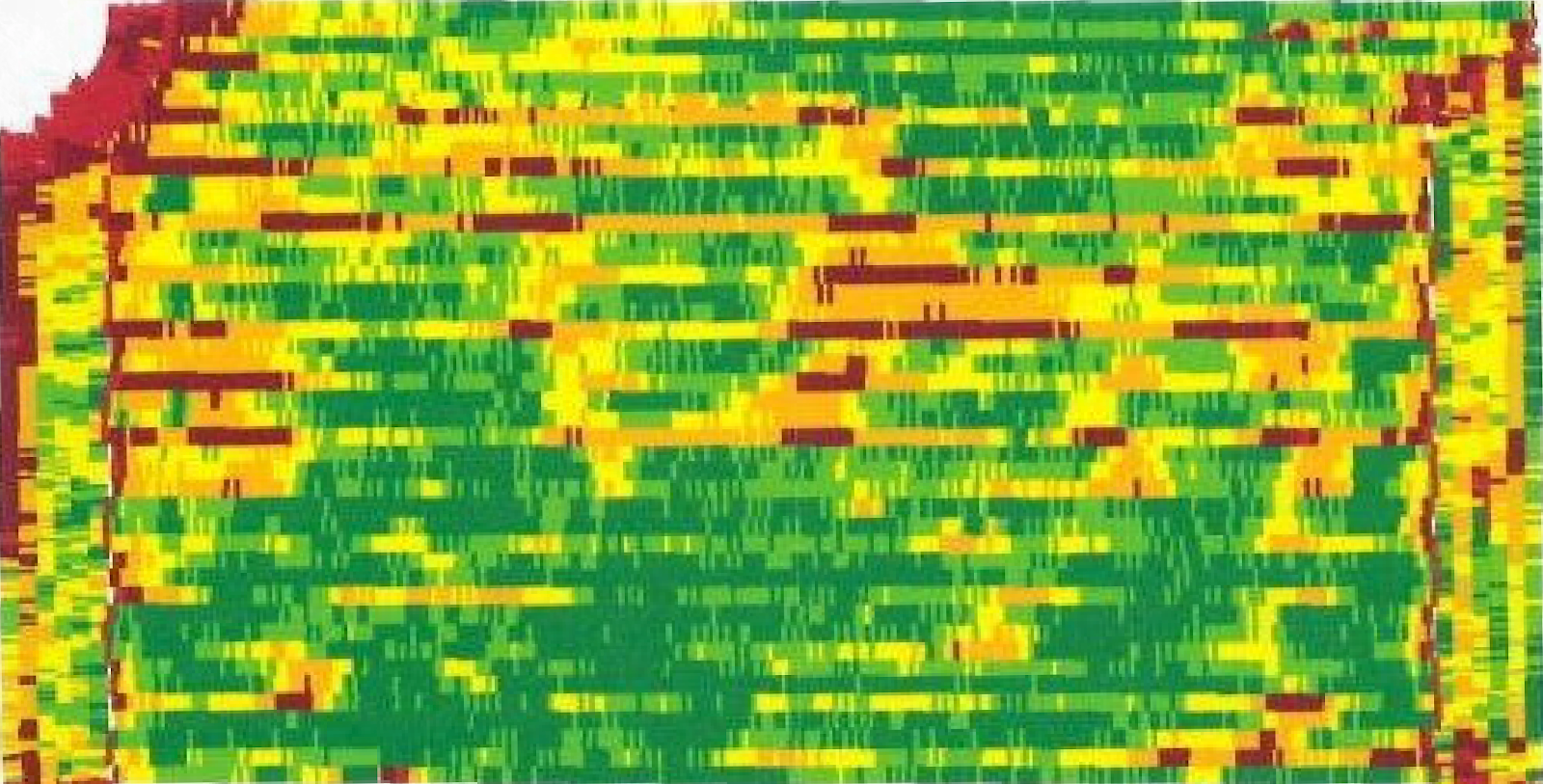 AFTER: Actual yield maps after Lowell Garrett implement IF tires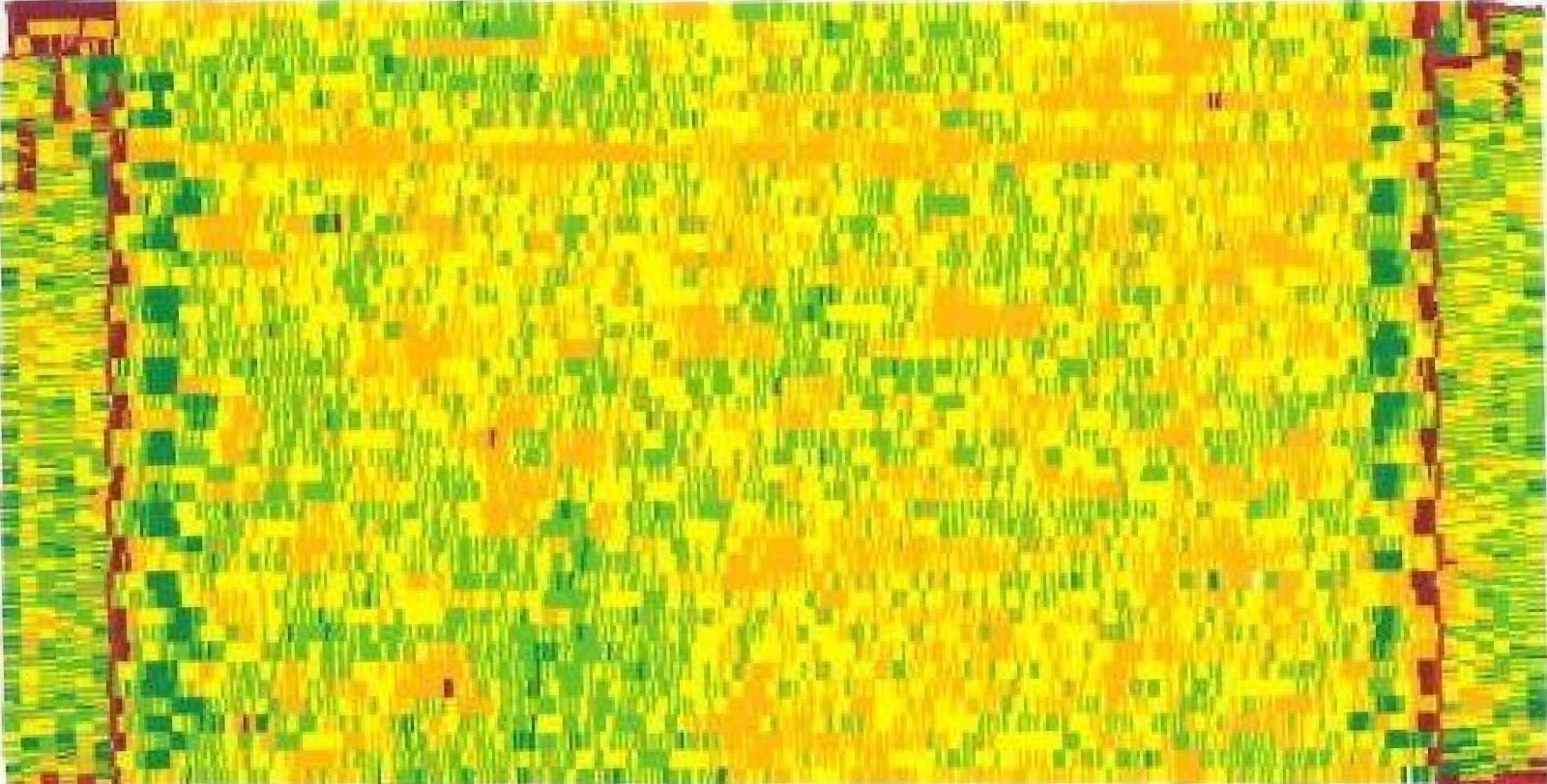 Could higher-flexion tires and/or an onboard air inflation system help you or your dealership's customers? There are many possible benefits to consider.
IF and VF Tires – What Are They and When Should You Use Them?
Increased flexion (IF) and very high Flexion (VF) tires, as the name suggests, are manufactured to withstand higher flexion than standard tractor tires. These two types of tires are often discussed in conjunction with each other because they provide similar benefits. Both can carry more weight or run on reduced tire pressure.
Lowell switched to IF tires for the 9630 John Deere Wheel Tractor he uses to plant and his two 9560 RTs he uses for tillage. Both pieces of equipment are now using a lower tire pressure in the field for a larger footprint than could ever be achieved with standard tires.
| | | |
| --- | --- | --- |
| Standard Tire | IF Tire | VF Tire |
| Baseline Weight | 20% (More Weight or Reduced Pressure) | 40% (More Weight or Reduced Pressure) |
| Standard Footprint | Larger Footprint | Largest Footprint |
| Little Flotation | More Flotation | Most Flotation |
| Average Compaction | Lower Compaction | Lowest Compaction |
| Low Traction | Higher Traction | Most Traction |
Why Tire Pressure Is So Important
Air pressure levels in farm equipment tires can play a pivotal role in farming outcomes and can have a significant impact on the crop:
Footprint: Decreased tire pressure leads to an increased tire footprint. The piece of equipment is sinking lower and lower and the tire's surface area expands, increasing contact surface with the ground. (picture in CFI blog showing difference in footprint)
Flotation: Flotation is usually tied to footprint size—the bigger the footprint, the more flotation. The increase in footprint and flotation helps the tires, and the equipment, stay atop of the soil and increases traction so it getting stuck.
Compaction: The bigger the footprint, the less pressure there is on the ground, which means that there is reduced soil compaction. Compaction can decrease the yield significantly and causes problems like impeded root growth, reduced water absorption, and decreased soil aeration.
Yield: The impaction of compaction on yield varies greatly and is based on several factors such as geography, soil type, and weather. Lowell's $100,000 increase in annual revenue is just one example outcome.
Farmers generally don't change the pressure in their tires often because of the amount of time it takes. However, tire air pressure should be checked and adjusted any time there is a change in condition. This includes going from road to field as well as changes in ambient air temperatures. An easy way to check and change tire pressure on the go—including in the field—is by installing an onboard air inflation system, which is one component that helped Lowell optimize his yields.
About Onboard Air Inflation Systems
Most farmers use a set-it-and-forget-it approach to tire pressure. However, we've seen the benefits of adjusting air pressure to the conditions, and Lowell is just one example. An onboard air inflation system allows farmers to adjust tire pressure quickly and safely wherever they are.
A control box is installed in the tractor cab and allows you to program presets for road and field conditions for the front and rear tires. With the touch of a button, you can gradually increase the pressure by PSI at a time. As soon as it reaches the desired pressure, the check valve shuts off and air flow to the tire stops.
Historically, the effort and tools required to inflate and deflate tires in the field was prohibitive. With onboard air inflation systems, however, tire pressure can be increased for road travel, decreased for field use, and adjusted for machine weight (including attachments) and conditions.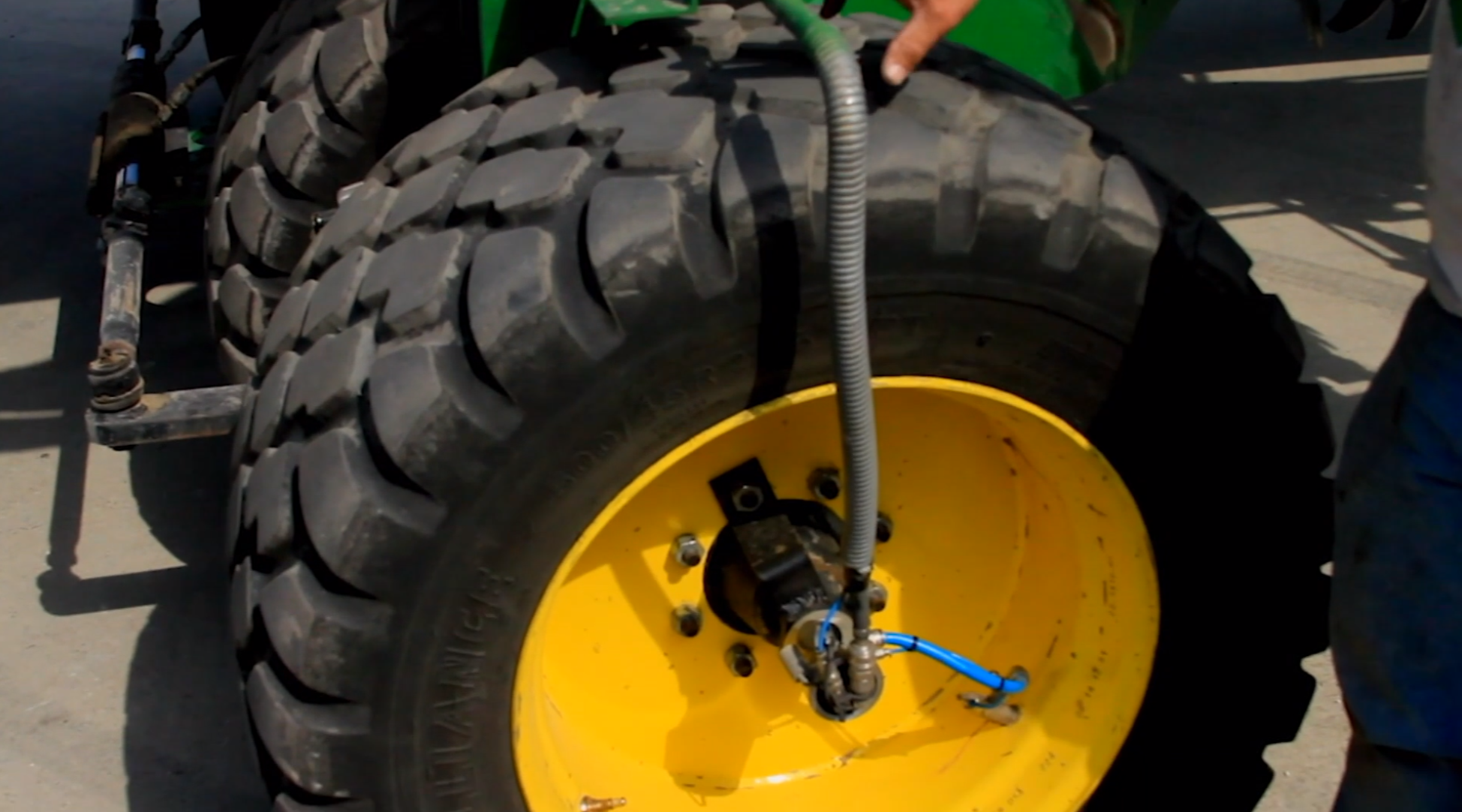 Find the Best Tire Solution for You
The future of farming is now. A lot goes into choosing the right type of tires, and we have decades of experience in the field. Contact us now and see how we can help you and your dealer customers, just like we helped Lowell and many others.