Radial or Bias?
Radial or Bias?
There's a lot of talk out there on radial tires vs bias tires. Which is better, more cost-efficient, better off-road, and so on. We are here to shine some light on radial vs bias tires for your farm and construction equipment.
For starters, radial tires are steel belted and can reach a highway speed of up to 40mph, which bias cannot. They also carry more weight and have a lighter footprint than bias tires. Radial tires are more flexible, with softer sidewalls and provide better traction and less slippage, producing a higher yield. Radial tires also provide greater comfort at higher speeds, once again as a result of their soft sidewalls, which absorb the impact of imperfections on the road surface.
Choosing between radial vs bias tires for your equipment also depends greatly on the environment the equipment will be used in. Radial tires tend to be the better choice if machines travel on paved roads more often, and bias tires are generally less expensive and may serve you better for off-road applications thanks to a uniform number of belt plies supporting both the tread and the sidewalls.

At CFI, we stock mostly radial tires. Here are a few of our favorites that we carry:
GALAXY SUPER SOIL SOFTEE
The Galaxy Super Soil Softee Radial tire is designed for use on liquid manure spreaders. The tire provides very low footprint pressure. It is ideal for machines and equipment used in wet soil conditions. The radial construction provides superior cut and puncture resistance.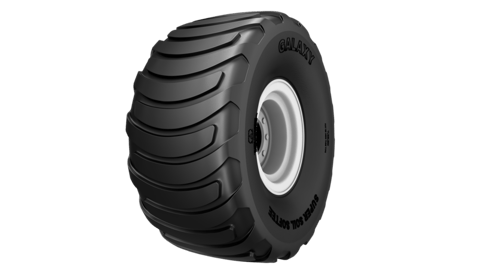 ALLIANCE AGRIFLEX 381
AGRIFLEX 381 is a steel belted radial flotation tire that has been developed to serve the needs of specific niche applications on sensitive surfaces, which require optimized soil and plant protection. The unique rib type pattern enables a large footprint and lowest possible ground pressure. The shoulder lugs prevent any excessive tire slip and any consequent damage to the surface.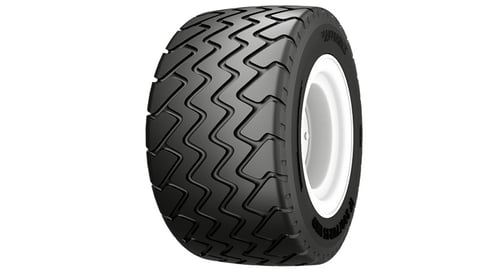 Interested in these two radials or want to see what else we have in stock?